Lesson of MIZUHIKI, Japanese Traditional String Works (in Japanese) 
(A) Trial lesson making Chopsticks Rest
(B) Advanced cource 1 : Traditional Money Gift Envelop
(C) Advanced cource 2:  Handmade Earring
* You can buy following handmade supporting goods at the komorebi  as Japnese Strings (pupular 20colors) , Washi (Japanese Papers), Trial kit for making Lampwork Beads.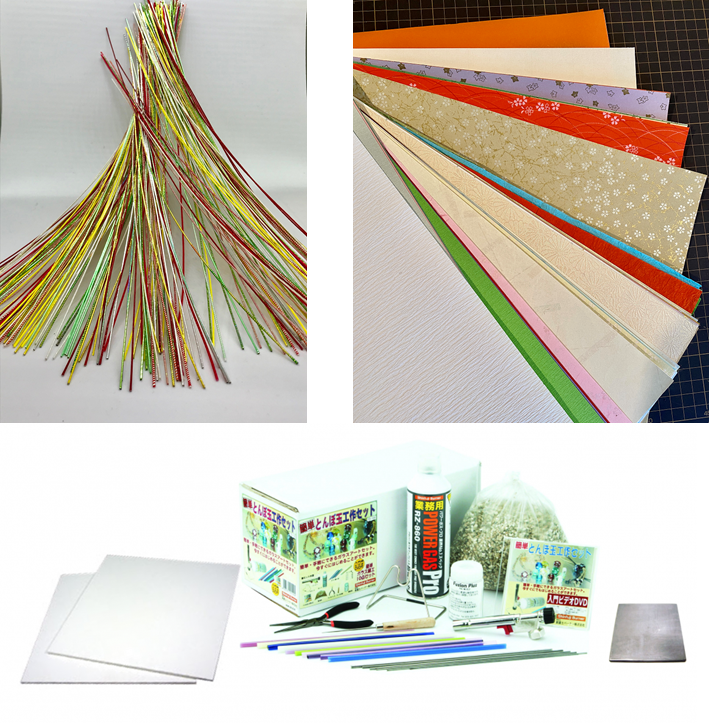 ---
(A) Trial lesson making Chopsticks Rest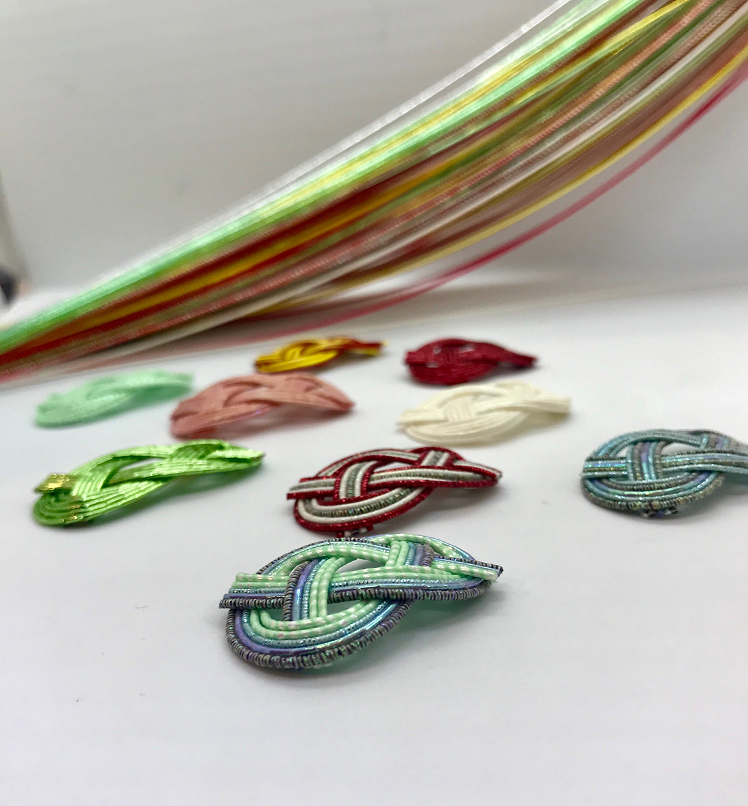 (B) Advanced cource 1 : Traditional Money Gift Envelop
If you've already experienced Japanese String Works and mastered Awaji-musubi tie, how about trying handmade gift money envelope? We provide two types, both of which can be applied to other gift wrappings.
Type A. "Awaji Bloom" is traditional and authentic, while Type B."Peony", inspired by old lucky motif is relatively casual.  (need reservation)
Type A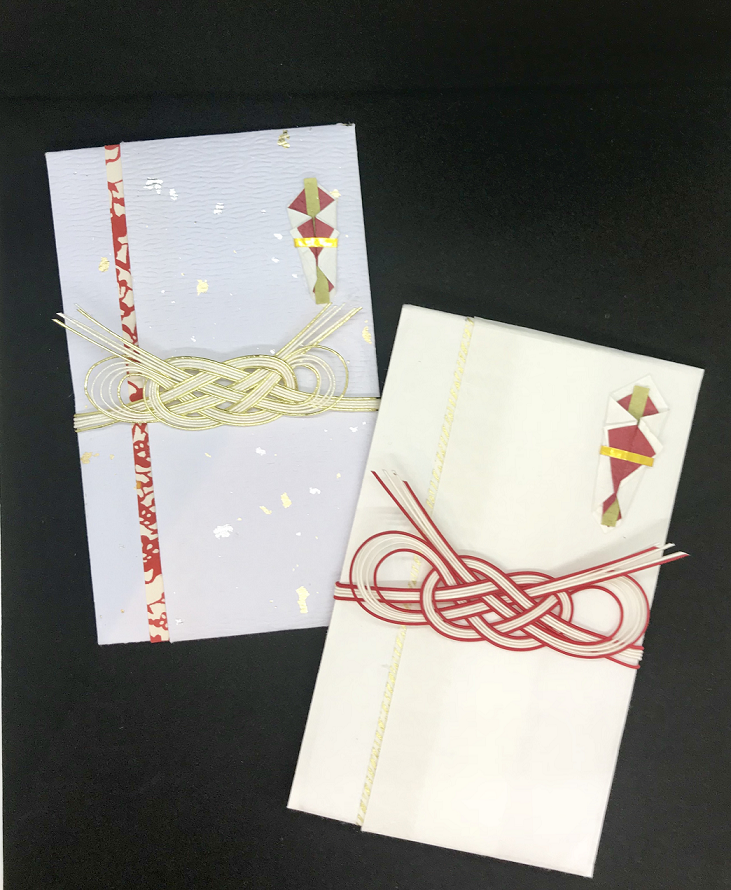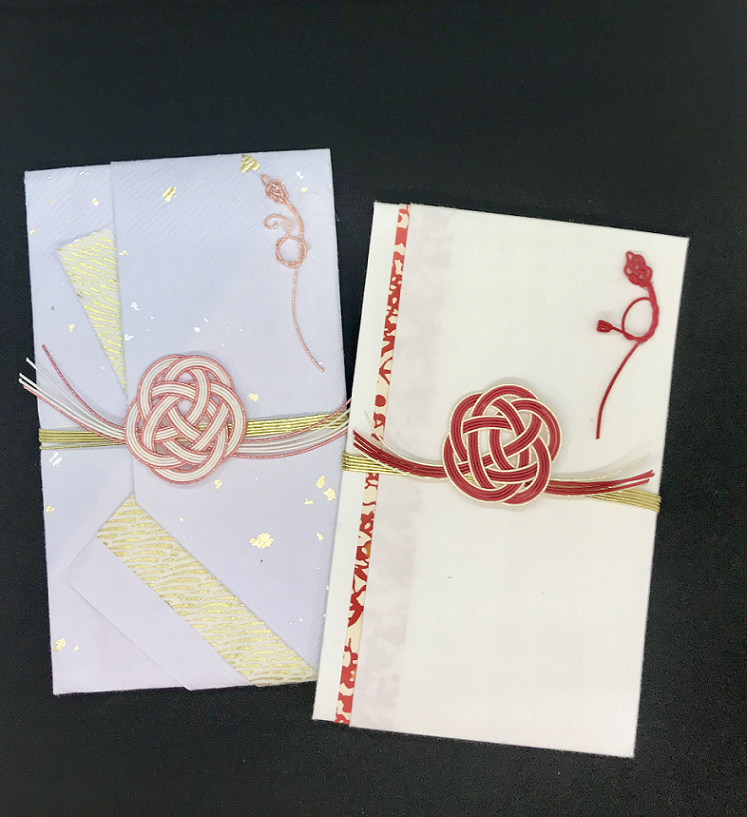 Both types includes an inner envelope and two pieces of paper strip to write your name.  The Washi paper and small stamp to put on the envelope may differ from the above photos.  The colors may look different by display.
Lesson Schedule:
14:00 (2hours) on Fri. and Sat.
Place: komorebi Harajuku, Tokyo
Participants: 2people in each class
Payment: 2,550JPY/ person (incl. consumption TAX)
Reservation:
Activity Japan(←click)
This is a program for those who have experience of Japanese string works .
---
(C) Advanced cource 2:  Handmade Earring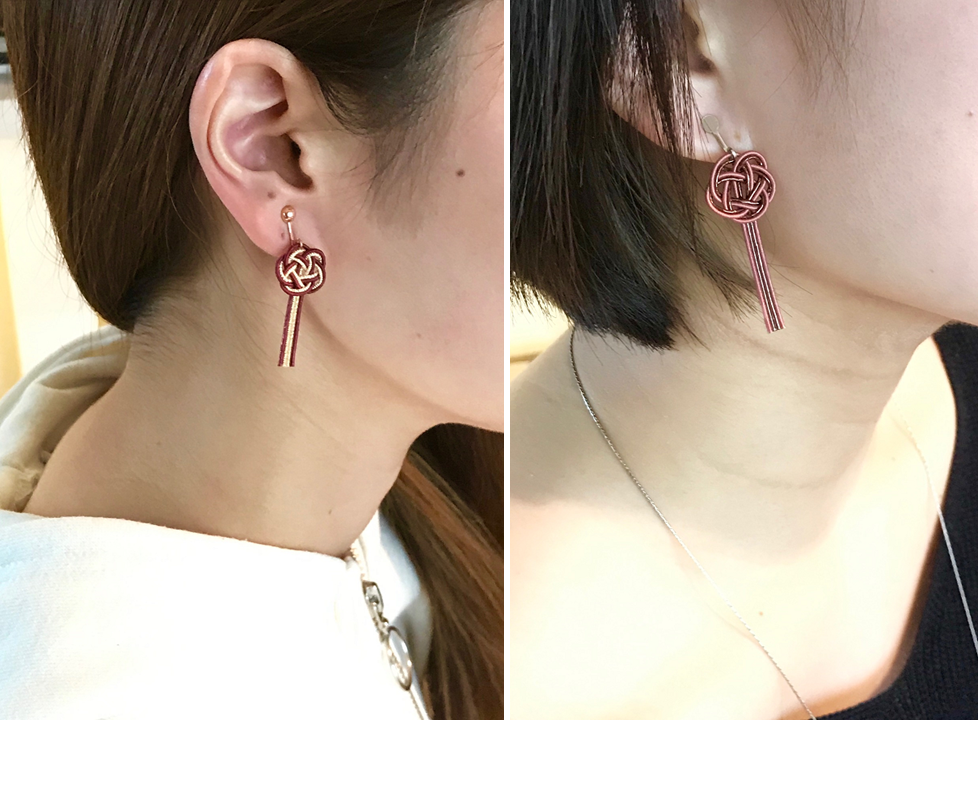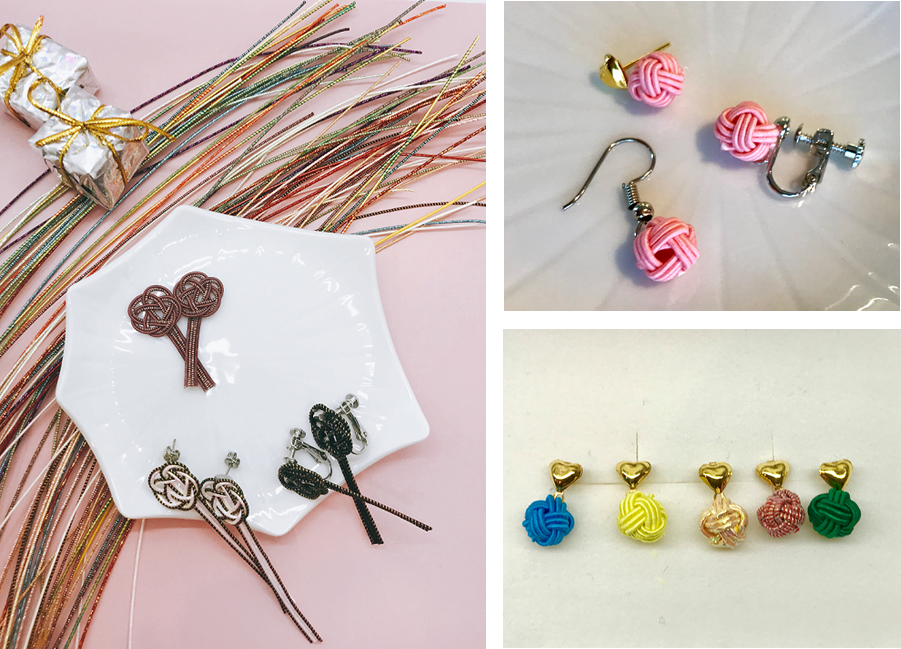 For  details and booking:  ActivityJapan(←click) 
---
The handmade earring course was interoduced on the following magazines.
health & beauty eu-life(ユーライフ) 趣味のページ「趣味の時間」