Shop Holidays
Our shop in Harajuku will be closed from Dec. 27 to Jan. 11, 2021.
Thank you for your attention
Artisans' Lampwork Beads & Crafts Gallery Shop, komorebi, Harajuku, Tokyo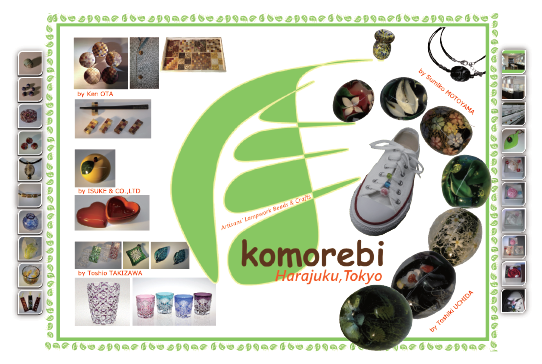 About komorebi:
komorebi is a real shop that you can see and find Japanese traditional crafts, mainly Lampwork beads, as well as "Modern-Traditional Casual Crafts" manufactured with the traditional manual processes & materials for Edo Kiriko, Urushi Lacquered Crafts, Yosegi Zaiku, etc.   You can find only one craft in the world and also casual ones.  Each would be valued item as Collection, Present and Souvenir, and will be delighted beyond sex, age, and country.
Certification/ License: Art/Curio Dealer/ Curator's Certificate/ 1st Grade of Art Certification/ National Guide Certificate/ ISGB member
Menu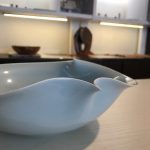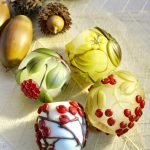 Lampwork Beads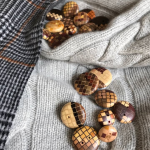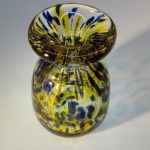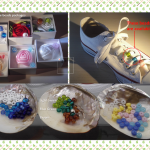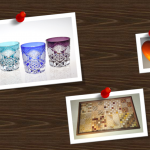 Artisan's Profile & About Traditional Crafts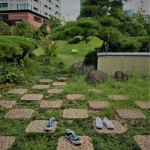 Tokyo Sneakers Strolling
Open:12:30 to 17:30   Tuesday – Saturday
Cosmo Harajuku 4F, 4-31-11, Jingumae, Shibuya-ku, Tokyo
TEL: 81-3-6206-4374         Google Map
Press & Media 
20190906:  東京メトロ公式キャラクター駅乃みちかFacebook(現在のページ名「東京デートストーリー/東京メトロ」)に掲載されました。
20170501: exite ニュース, infoseek, BIGLOBE, Asahi Shinbun Digital, and others